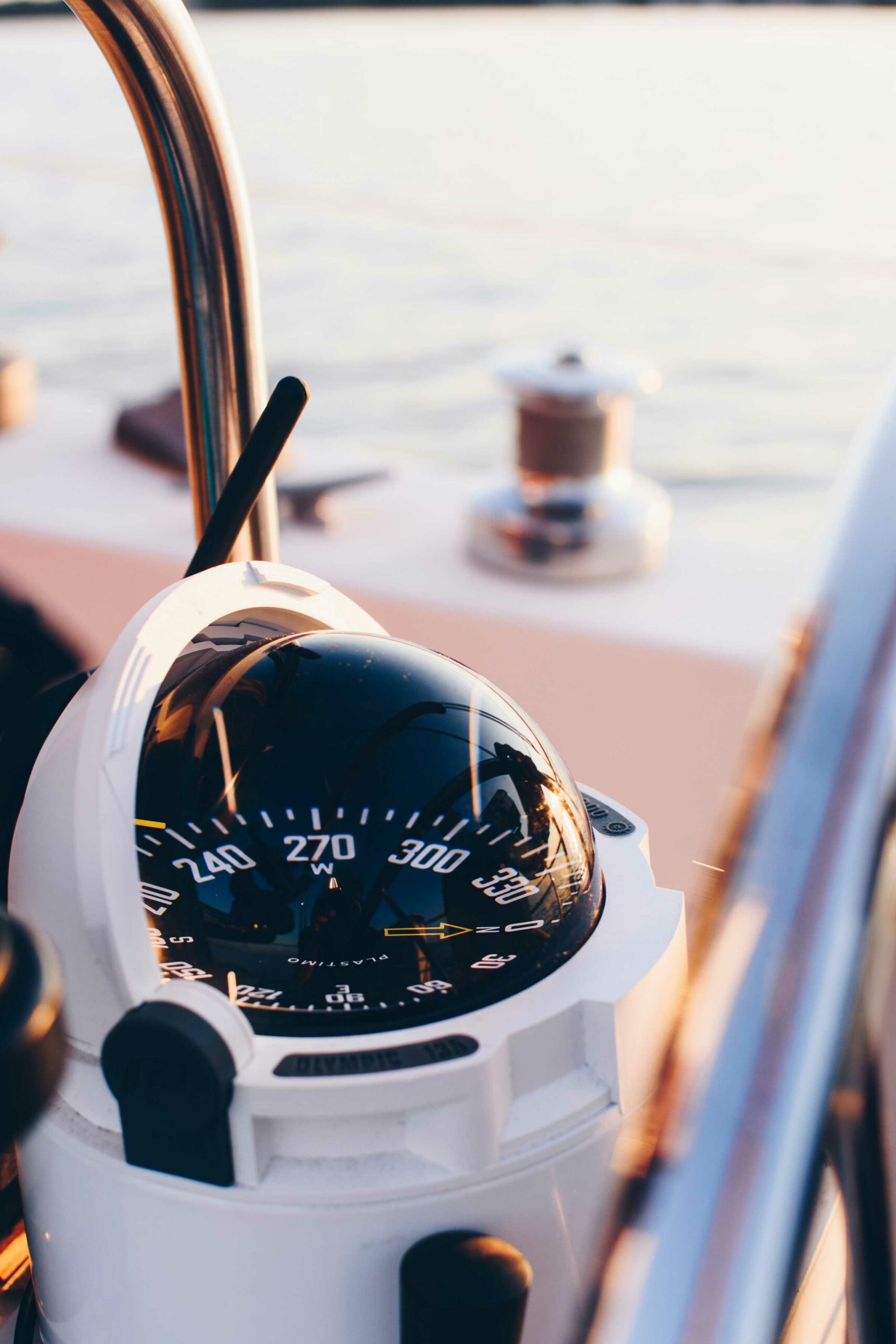 Company
INSURANCES
As attorneys specializing in insurance law and tax law, we specialize in business insurance. We enforce your claims with our insurance law and economic expertise, whether out of court or in court.
Every business insurance claim almost always entails serious economic consequences, so that the successful enforcement of your claims is of outstanding importance for you and your company.
For more than 20 years, we have been fighting for the enforcement of our clients' claims with the following reference mandates (excerpts), among others:
Indemnification of claims against managers and supervisory board members in the field of D & O insurance (managers' liability insurance)
Indemnification of claims under professional liability insurance policies
Reimbursement of financial losses in the event of business interruptions due to water and/or fire damage in the areas of office, production/manufacturing as well as hotel and restaurant business
Reimbursement of financial losses due to defective manufacture of components by subcontractors
Reimbursement of financial losses within the scope of professional liability insurance such as reimbursement of tax losses
Reimbursement of financial losses due to Corona-related plant closures/interruptions
Reimbursement of pecuniary losses due to machine damage in the production plant
Assertion of claims in the event of occupational disability of the business owner/manager
Legal advice and assertion of claims of the business owner/manager against the private health insurance company
Legal advice and enforcement of claims arising from life insurance contracts, including claims relating to entitlements in the event of death
Legal advice and enforcement of claims of the business owner/manager against the private accident insurance company
Assertion of claims against the motor vehicle insurance company in the case of insurance claims for company vehicles or private vehicles belonging to the business owner/manager

If required, we cooperate with recognized and experienced experts, in particular from the fields of real estate, IT, environmental damage, mechanical engineering, auditing and tax consultancy, medical specialists and motor vehicle experts.
We are active as arbitration experts in the insurance industry.
We publish articles on insurance law, among others, in the commeratives for Prof. Dr. iur. Gerrit Winter and the Versicherungsrechtlichen Seminar Hamburg as well as in the commentary on the GmbH-Gesetz in Handbuch der Rechnungslegung, Küting/Pfitzer/Weber and the German Corporate Governance Code (DCGK).
We represent our clients in court and in mediation proceedings.
1.
D&O insurance
Directors & Officers insurance (abbreviated D&O) is a company liability insurance for managing directors and board members. But it can also cover other executive bodies, such as supervisory boards and advisory boards. Senior employees such as authorized signatories can also be insured via D&O. In principle, D&O insurance can also be taken out for the executive bodies of associations.
Depending on how the policy is structured, corporate D&O covers the company itself against its own claims for damages (so-called internal liability) and also protects the company against claims for damages by third parties (so-called external liability).
As a rule, it is disputes within the company that affect the D&O, i.e. cases in which the company claims damages from its own management. In contrast, external claims are often made against the company and its management by insolvency administrators, business partners, competitors and authorities.
In some cases, D&O insurance even provides coverage for conditional intent on the part of the manager, in contrast to private liability insurance. This applies if the contract is based on the sense of duty and breach of duty.
We provide our clients with legal support before and during the conclusion of the contract so that optimum protection can be obtained for the company or the manager. This also applies with regard to the agreement of a so-called cost offsetting clause, according to which the costs of the legal dispute can be offset against the insurance benefit. Although its effectiveness is still disputed, it is in principle also possible to cover this offsetting clause under insurance law.
With this in mind, we have a long-term cooperation with a leading broker for D&O insurance. In the event of claims, we advise our clients with regard to the defense or settlement of claims for damages, whereby in particular here not only knowledge of insurance law, but also of tax and corporate law is required.
2.
Professional liability insurance
Freelancers such as engineers, architects or notaries and lawyers can protect themselves with professional liability insurance, whereby these insurances can be mandatory as pecuniary loss liability insurance, such as for lawyers, notaries and tax consultants or for auditors and surveyors. Pure financial losses are insured here, not personal injury or property damage.
Business liability insurance can also be advisable for handicraft businesses if there is a risk of financial loss to third parties as a result of their own performance. Here, too, we advise our clients as a precautionary measure when the contract is concluded, but also in the event of a claim.
3.
Public liability insurance
This business insurance serves to cover any claims for damages by customers, employees, suppliers or visitors, i.e. against third parties. It covers personal injury (e.g. medical treatment costs and/or compensation for pain and suffering), property damage (repair or replacement damage) or financial loss as a consequence of personal injury or property damage (loss of earnings, loss of use or loss of profit).
4.
Environmental liability insurance
Environmental liability insurance is considered to be an extended business liability insurance. This company insurance settles environmental damage (air, water, soil) caused by the company's employees. In principle, environmental damage on the company's own premises is also insured, provided this has been agreed.
Here, too, we defend unjustified claims against our clients or assert them with the insurer and accompany the settlement of the insurance claim.
5.
Product liability insurance
Extended product liability insurance should be taken out by anyone who puts products on the market on a commercial basis. This initially includes manufacturers of a product, but also quasi-manufacturers as companies that offer third-party products on the market as their own brand (such as in the food retail sector), so-called assemblers, i.e. entrepreneurs who assemble individual parts into a final product (unless this involves simple assembly) and EEA importers who import products from non-EEA states into the EEA or EU. Often it is advisable to have a so-called aggravated product liability insurance, which covers property damage and personal injury caused by its commercial products. Here, too, we advise our clients in the operational area with our specialist legal and insurance law know-how and work together with experienced insurance brokers.
6.
Business interruption insurance
An essential business protection is the business interruption insurance. This insurance takes effect if your business comes to a standstill due to property damage that occurs as a result of various hazards, such as fire, mains water leakage, storm or flood (if insured).
Here, the business interruption insurer is obligated to reimburse the business interruption loss that occurs to the policyholder during the agreed liability period. First, the business interruption loss must be recorded and claimed under insurance law. Furthermore, the insured loss must be determined from a business point of view. This is regularly done by recording the respective profit and the ongoing costs of the business in the comparative period. Here, too, comparable BWAs, profit and loss accounts and balance sheets are to be consulted and evaluated.
The general insurance conditions regularly provide for the so-called expert procedure. Under this procedure, the policyholder and the insurer each appoint an expert. If the experts arrive at a uniform result, this is usually binding for the policyholder and the insurer. However, according to § 84 VVG, this binding effect does not apply if the expert opinion obviously deviates from the true factual situation. The true business interruption loss is then determined by the court. According to the case law of the Federal Court of Justice (BGH), it is sufficient for the conclusiveness of the claim to submit a corresponding counter-opinion (see BGH, decision of 13.11.2013, ref.: IV ZR 224.13; decision of 12.09.2012, ref.: IV ZR 177-11). The court is then obliged to obtain evidence of the true interruption damage by obtaining its own expert opinion.
We support our clients for the preparation of such a counter expert opinion with the corresponding legal assertion, whereby we cooperate with experienced auditors, tax consultants and other experts.
7.
Business closure insurance
In contrast to business interruption insurance, business interruption insurance does not protect the company against business interruption due to property damage but due to economic operational damage as a result of business closure ordered under the Infection Protection Act, whether due to a general or company-internal (intrinsic) hazard.
Especially because of the Corona virus (SARS-CoV-2) with the COVID-19 disease based on it, business closure insurance has been the subject of many court cases in recent years.
In its ruling of January 21, 2022 (Case No.: IV ZR 144/21), the German Federal Court of Justice (BGH) ruled that, in principle, there is no insurance coverage if the general terms and conditions of insurance contain enumerative lists of pathogens and diseases under the Infection Protection Act. These lists are then conclusive.
In contrast, the BGH ruled in its more recent decision of January 18, 2023 (Ref.: VI ZR 465/21) that insurance coverage exists at least for the second lockdown from November 2, 2020, if the General Terms and Conditions of Insurance initially refer generally to the pathogens and diseases mentioned by name in §§ 6 and 7 of the Infection Protection Act, i.e. without including enumerative lists in this regard. For the average policyholder, it is unclear to which point in time the reference is then made, to that of the conclusion of the contract or to that of the insured event. Such ambiguity rules are always at the expense of the insurer. With the entry into force of the Second Act for the Protection of the Population in the Event of an Epidemic Situation of National Scope of May 19, 2020 on May 23, 2020, the Corona virus and the COVID-19 disease were mentioned by name in the Infection Protection Act. Consequently, according to the BGH, insurance claims exist for the second lockdown starting in November 2020.
If you as the policyholder (primarily the hotel and catering industry) are affected by this, the insurance loss must then also be recorded in terms of business management, i.e. also by means of BWA, profit and loss accounts and balance sheets of comparable previous periods, whereby we have already asserted corresponding claims with the insurer on behalf of our clients in many cases.
8.
Business contents insurance
Due to the same insured perils, business interruption insurance is often taken out as a package with business content insurance. It corresponds to a household insurance in the private sector. This insurance is purely property insurance and protects the inventory in the offices or warehouses. These items are insured against fire, explosion or implosion, burst pipes or in the event of damage to supply or drainage lines of company-owned water-carrying equipment, such as a dishwasher or washing machines in laundries.
If goods are damaged or destroyed by a storm, fire or mains water or other insured perils, insurance cover is also provided. The same applies to burglary in offices or warehouses.
Here, in the event of a claim, it is necessary to correctly classify the facts in terms of insurance law with regard to the classification of the insured risk and then subsequently to draw up an inventory list, initially on the basis of supplier invoices – or if no longer available – with corresponding inventory lists or other company documents, such as the balance sheet.
We support our clients for the preparation of such a counter expert opinion with the corresponding legal assertion, whereby we cooperate with experienced auditors, tax consultants and other experts.
9.
Electronic insurance
The insurance covers not only computers or servers in the event of a claim, but also testing and measuring equipment, video and audio equipment, office technology as such, or goods at cash registers. Covered here are repair costs or – if necessary – replacement due to, among other things, operating errors, water damage, overvoltage, theft or vandalism. With so-called all-risk insurance, every risk is insured.
10.
Electronics interruption insurance
If water damage resulting from the failure of electronic equipment is to be insured, it is advisable to take out so-called electronics business interruption insurance. Here, in the event of an insured event, the damage is determined on the basis of business documentation, just as in the case of general business interruption insurance. In this respect, we refer to our comments above.
11.
Machinery insurance
In this case, the insurance covers the technical failure, operating error or design defect of a stationary machine. A corresponding insurance also exists for mobile machines, such as excavators, forklifts or combine harvesters, which can then also be insured against theft or storm, for example.
As far as an all-risks coverage is insured, there is also a comprehensive insurance protection against any risk.
In the event of a claim, we also take over the assertion of your claims if the insurer rejects them. In addition, if you have leased or financed the machine, we will handle the settlement with the lessor or the credit institution. In this case, the machine insurance is regularly agreed upon as a contractual obligation.
12.
Machinery-business interruption insurance
If the business interruption loss itself is to be insured here as well, there is a so-called machinery business interruption loss insurance. In this respect, too, we refer to our comments on business interruption insurance.
13.
Cyber insurance
As a result of increased cyber attacks, cyber insurance is becoming more and more important for companies. Damage due to malware (damaging software), publication of confidential documents, and circumvention of identification and authentication procedures, phishing (data theft via fake websites, mails or SMS), among other things, are insured, attacks on passwords ransomware attacks (blocking access to the system/data with ransom demand), SQL injection (spying on login data), cross-site scripting (including malicious code in web applications), and middleman attacks (man-in-the-middle attack), i.e. i.e., read-through/manipulation of records between two or more users.
Cyber insurance provides liability coverage for costs associated with confidentiality and data breaches, network security breaches, digital communications breaches, and e-payment.
In addition, self-damage is also insurable in cyber insurance, as is the case with business interruption insurance. Thus, the aforementioned continues to apply in this context as well. If agreed, the cyber insurance covers the costs of restoring the system, costs in the event of cyber theft, costs of property damage to IT hardware or due to cyber extortion, and lawful fines.
Finally, costs in the context of official proceedings due to a breach of information rights and compensation for consumer claims (consumer redress fund obligation) are insurable under cyber insurance.
We support our clients in an advisory capacity during the conclusion of the insurance contract and also in the event of a claim during the assertion of claims under insurance law, whereby we cooperate with experienced IT experts for the determination of the IT damage.
With this insurance, too, the claims essentially arise from the General Insurance Conditions, which must be examined in detail before the insurance contract is concluded or in the event of an insurance claim.
14.
Motor fleet insurance
Fleet insurance is a joint motor vehicle insurance policy that covers all company vehicles in a fleet with one insurance policy. The fleet insurance is often also called fleet insurance and offers protection for all company vehicles with liability, partial and fully comprehensive insurance. We represent our clients here for claims within the scope of the insurance and furthermore with regard to claims for damages.
Contact persons
Dr. iur. Peter S. Dickstein
Lawyer
Specialist lawyer for insurance law
Banker
Dr. iur. Peter Dickstein has been working as a lawyer in the fields of insurance law and banking law since 1990. He earned his doctorate in insurance law and, as a trained banker, consistently combined his expertise in insurance law with economic expertise. In 1999, he founded the law firm DR. DICKSTEIN, ATTORNEYS, SPECIALISTS.
His success in insurance law and banking law is based on two pillars:
Namely, the exact assessment of the respective claim as well as the court-proof determination of the resulting damage and its assessment.
Dr. Peter S. Dickstein publishes in professional journals, acts as an arbitrator in the insurance industry and represents his clients in court and in insurance law and banking law mediation proceedings.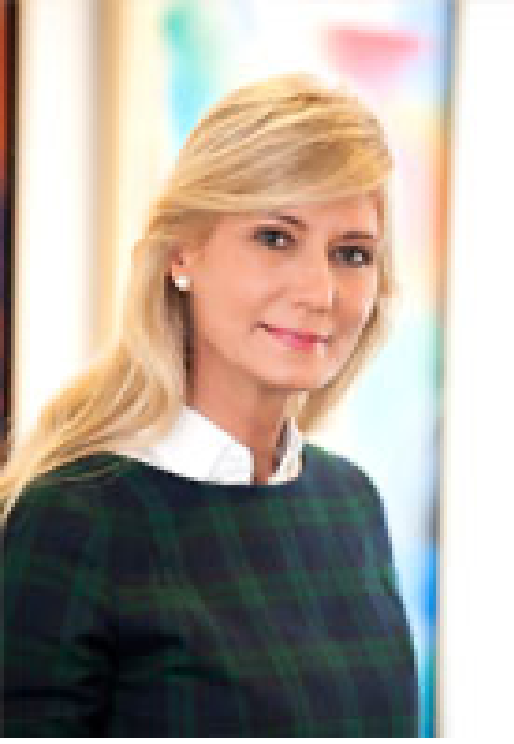 Ines Schamburg-Dickstein
Lawyer
Specialist lawyer for tax law
Lawyer Ines Schamburg-Dickstein has been accompanying complex transactions in the field of business law since 1993. With her proven expertise in corporate, tax, commercial and inheritance law, she has been able to implement successful share deals, asset deals, company takeovers, restructurings and succession planning for her clients, as well as accompanying IPOs.
From 1993 to 2003, Ines Schamburg-Dickstein worked as an attorney at MAZARS – international auditing, legal, tax and management consulting firm (formerly Susat & Partner). Since 2004 she has been a partner in the law firm DR. DICKSTEIN, RECHTSANWÄLTE, FACHANWÄLTE and enforces the economic interests of her clients, including the evaluation of damages in insurance and banking law cases.
She publishes in professional articles and represents her clients in mediation proceedings.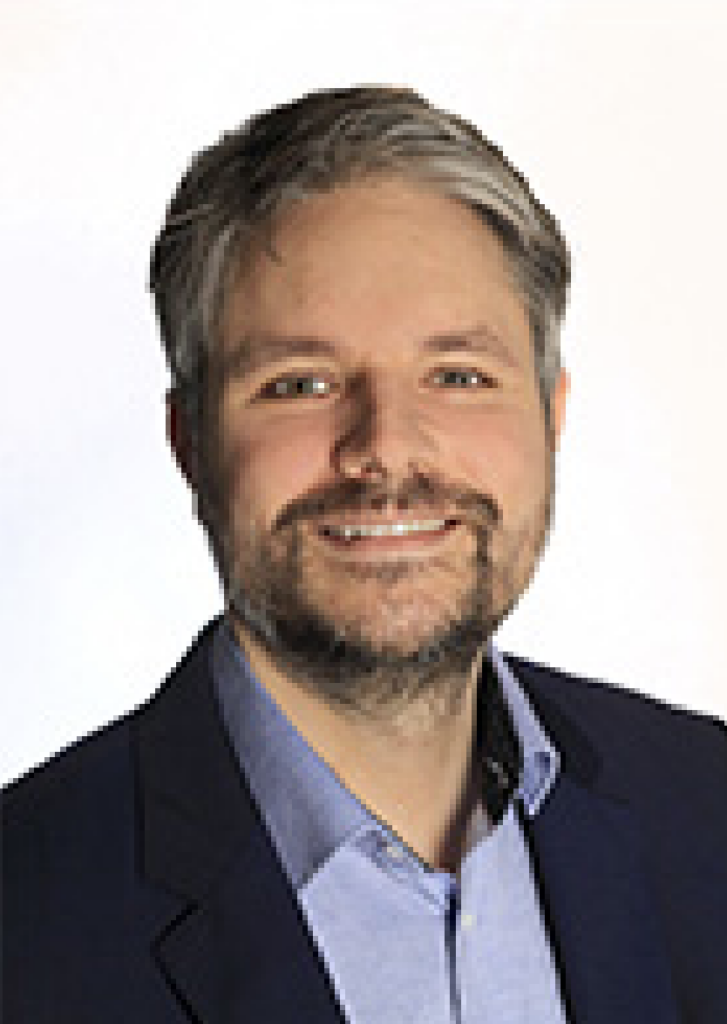 Boris Curreri
Graduate Lawyer
Research Assistant
Studied law at the University of Hamburg
Trainee at the Moers District Court in civil matters, at the Kleve Public Prosecutor's Office in criminal matters and at the Wuppertal Police Headquarters in administrative law
Main areas of practice: Insurance law, banking law, claims management, general civil law
Joined the legal team Rechtsanwälte Dr. Dickstein, Fachanwälte, 04/2017